Julie Anne Halter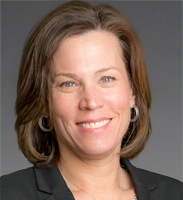 Julie Anne Halter is a partner in the Seattle office of K&L Gates and member of the e-discovery analysis and technology group (e-DAT), a dedicated, firmwide practice group that deploys advanced technology, including predictive analytics and other technology assisted review resources, and implements proven business processes to provide clients with efficient and cost-effective electronic discovery counseling and document review services. Julie Anne's practice includes complex commercial and business litigations, arbitrations, and government and internal investigations, particularly as they relate to managing large, document-intensive cases, specifically those involving electronic discovery. For nearly two decades, Julie Anne has counseled clients regarding complex electronic discovery in litigations, arbitrations and investigation matters. She is a former member of a working group of The Sedona Conference, a leading e-discovery organization, and is also a frequent author and speaker on discovery issues. Click here to view Julie Anne's complete biography.
Thomas J. Smith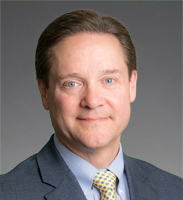 Thomas Smith is the managing partner of the Pittsburgh office and the co-managing partner for the firm's U.S. offices. Tom recognized very early the impact that the proliferation of electronically stored information (ESI) would have on litigation discovery and trials, and in 2004, founded the firm's e-DAT group, for which he is a practice group coordinator. Tom is also a trial lawyer who has litigated a wide variety of commercial matters, and has been lead counsel in jury trials, bench trials, and international arbitrations, including disputes involving environmental, insurance coverage, breach of contract, and other commercial matters. Tom has served as an adjunct professor on e-Discovery and civil litigation at Duquesne University, and has authored numerous thought leadership pieces on e-Discovery topics, including as co-author of the 2017 edition of "e-Discovery" published by PBI Press. Click here to view Tom's complete biography.
Martha J. Dawson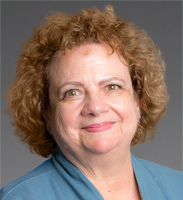 Martha Dawson has more than 40 years of experience helping clients in commercial and complex litigation, with a particular focus since 1997 on electronic discovery and trial support. As founding partner of the e-DAT practice group, Martha focuses on the legal issues of electronic discovery, records management and litigation/trial support. She regularly counsels clients regarding litigation readiness, records preservation and legal holds, collection issues, and all manner of discovery related issues. Martha serves as both Special and National e-Discovery Counsel to clients working with their trial counsel of choice. Reasonable, responsible and defensible solutions to often challenging discovery issues require the in-depth knowledge and legal experience that she brings to bear on each matter. Martha was recognized as one of the "most important e-discovery trailblazers" by The American Lawyer in 2013 and she is a frequent speaker and author on electronic discovery issues. Click here to view Martha's complete biography.
Daniel R. Miller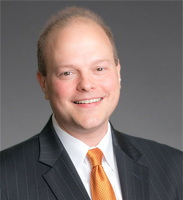 Daniel Miller regularly counsels clients in matters involving complex records preservation and collection issues, litigation "holds," e-discovery, and records management and retention policies as a member of firm's e-DAT group. In particular, Daniel has provided guidance to clients ranging from small businesses to Fortune 500 companies regarding legal record retention requirements and considerations, best practices for records management and discovery response, data privacy and protection, and electronic discovery processes and preparation. He has spoken on records management and e-discovery issues at a number of seminars, and is also a contributing author of the PBI Press book entitled "eDiscovery," published most recently in 2017. Click here to view Daniel's complete biography.
Rachel M. Tausend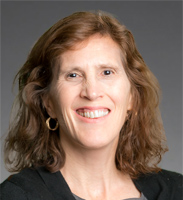 As a partner in K&L Gates' e-DAT group, Rachel Tausend advises and advocates for clients at all discovery stages from identification, preservation and collection through production, with a particular focus on new technologies and data analysis. As an experienced civil litigator and government investigations attorney, Rachel has been counseling clients for more than two decades as they navigate the evolving challenges of electronically stored information (ESI) and evidence in the context of lawsuits, arbitrations, investigations, regulatory examinations and business transactions. She regularly collaborates with clients, along with e-DAT's team of lawyers, technology analysts, and developers, colleagues in other practice areas and the firm's allied business professionals, to develop and deploy innovative, defensible and cost-effective solutions to current problems and to anticipate and mitigate future challenges. Click here to view Rachel's complete biography.
e-DAT Group Staff Lawyers